Late opening until 7pm on Thurs 21st - Sat 23rd. 10am-5pm on Wed 27th - Sat 30th
Closed otherwise Christmas over New Year. Open again from 2nd January 2018
Our Latest News
Thursday 23rd November
Shop opening hours are Tuesday to Saturday 10am-5pm.
Read More
Upcoming Events
Tuesday 5th December ~ 2:00pm
Helen Plumb will be talking about Diamonds and Coloured Gemstones to a Ladies lunch club at Ombersley Golf Club on Tuesday 5th December at 2pm. Pease contact Veronica Wootton on 01905 453497 for more details.
See further details


The Just Gems Shop
27 North Street, Winchcombe, Gloucestershire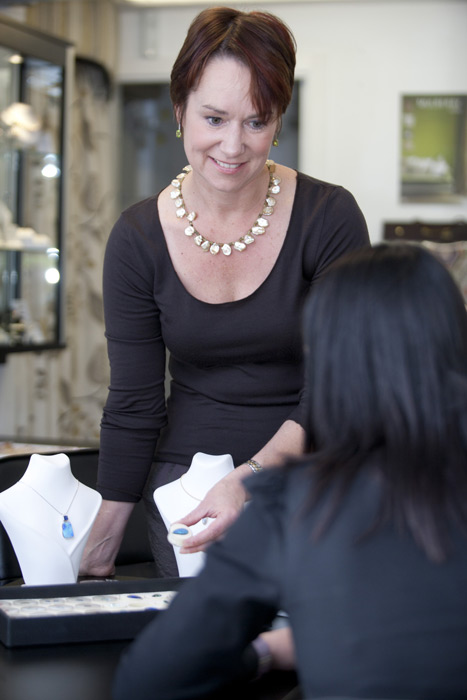 The shop has a wide selection of carefully sourced unmounted gems. If you would like to choose a loose gem in any size, shade or cut, we have a large number of suitable stones just waiting for you! Our gems are collected from personal contacts of Helen Plumb, relationships she has developed over more than twenty years of working with the international gemmological trade. Wherever possible, our stones are ethically sourced and many come from known mines in Brazil, Afghanistan, East Africa, Sri Lanka and elsewhere.
We also love pearls at Just Gems, and offer a matching service to make up earrings, bracelets, pendants or necklaces that will enhance your own pearl jewellery. We restring pearls in our workshop and can replace or repair damaged clasps. Please note that we only mount natural gemstones and restring real pearls (cultured or natural) and gemstones. We do not work with simulants.
See Opening Times and Directions
From our customers…
"

Mrs S writes…

Thank you very much for the garnet cufflinks, my husband loves them.
"

Ms W writes…

We have to say that purchasing such a special ring in this way, was an ultimately personal experience that can not be easily replicated. We were so impressed by your knowledge, passion, enthusiastic and detailed approach providing us with a truly personal service to our purchase and we thank you immensely for that.
Read More Testimonials