The shop will be closed Monday 8th January to Monday 22nd January.
We will re-open on Tuesday 23rd January.
Our Latest News
Thursday 18th January
During my trip to Myanmar, I found some of the world's oldest Amber but that wasn't the only beautiful gemstone that I returned with.
There is a wonderful selection of Jade in Burma, in all sorts of vibrant colours. The Chinese buyers who were at the…
Read More
Upcoming Events
Wednesday 10th January ~ 2:16pm
Helen is currently in Bogota looking for emeralds. Emeralds have tripled in price in the last 10 years and were the gemstone of choice at the Golden Globes, a perfect accessory for the dramatic or little 'black dress'. Watch out for photos and the date of a new talk on this majestic gemstone.
See further details
The Just Gems Shop
27 North Street, Winchcombe, Gloucestershire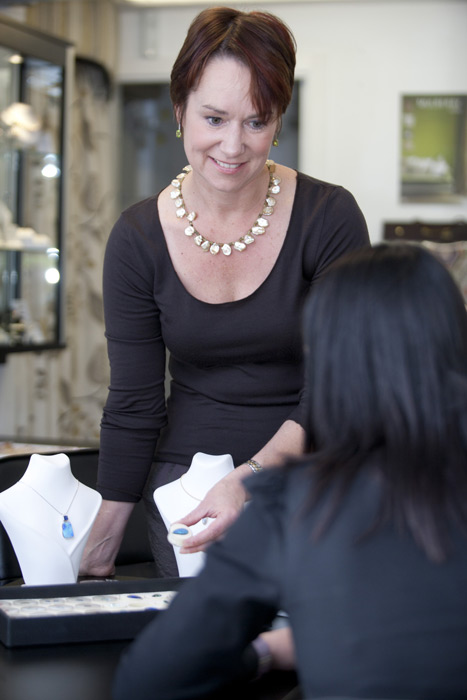 The shop has a wide selection of carefully sourced unmounted gems. If you would like to choose a loose gem in any size, shade or cut, we have a large number of suitable stones just waiting for you! Our gems are collected from personal contacts of Helen Plumb, relationships she has developed over more than twenty years of working with the international gemmological trade. Wherever possible, our stones are ethically sourced and many come from known mines in Brazil, Afghanistan, East Africa, Sri Lanka and elsewhere.
We also love pearls at Just Gems, and offer a matching service to make up earrings, bracelets, pendants or necklaces that will enhance your own pearl jewellery. We restring pearls in our workshop and can replace or repair damaged clasps. Please note that we only mount natural gemstones and restring real pearls (cultured or natural) and gemstones. We do not work with simulants.
See Opening Times and Directions
From our customers…
"

Mrs N writes…

Just wanted to say a big thank you for the ring it looks amazing! Can't wait to show it off, thank you for all your work.
"

Mrs C writes…

The earrings arrived safely…so well packed !
They are just what I was looking for… neat, pretty blue studs.
Thank you for your excellent service.
Read More Testimonials