Our Latest News
Thursday 8th March
In today's blog, Helen gives a background on aquamarine – March's birthstone; a beautiful stone that ranges in colour from green to a blue.
Read More
Upcoming Events
Thursday 23rd May ~ 2:00pm
Helen Plumb will be giving a talk on Coloured Gemstones to the Chatterbox Lunch Club at 2pm on Thursday 23rd May 2019. The event will be held at The Pavilion, Hatherley Lane, Cheltenham. Please contact Sue Gyles (suegyles@msn.com) or 01242 243351 for more information.
See further details
The Just Gems Shop
27 North Street, Winchcombe, Gloucestershire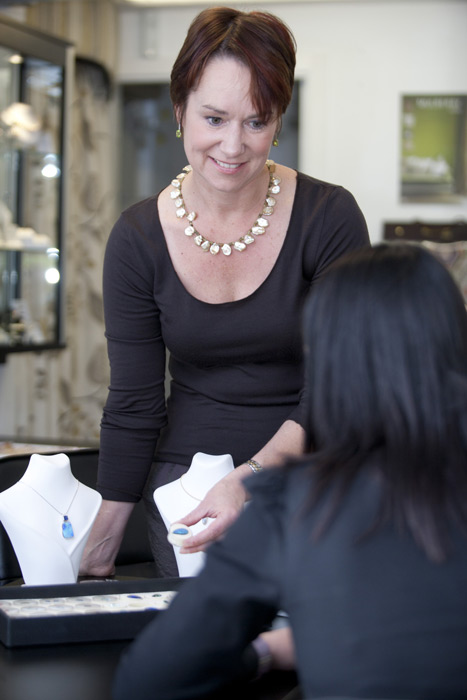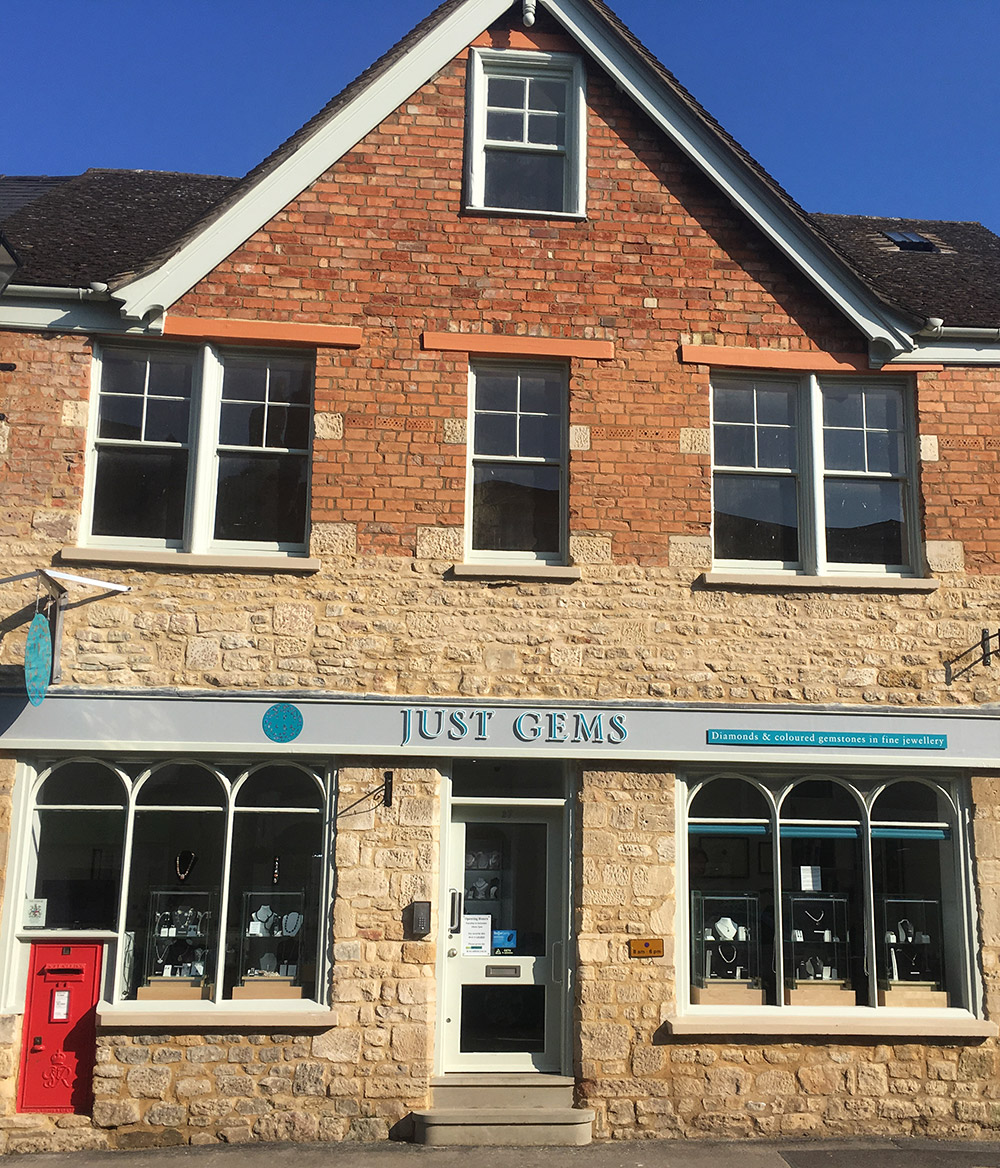 The shop has a wide selection of carefully sourced unmounted gems. If you would like to choose a loose gem in any size, shade or cut, we have a large number of suitable stones just waiting for you! Our gems are collected from personal contacts of Helen Plumb, relationships she has developed over more than twenty years of working with the international gemmological trade. Wherever possible, our stones are ethically sourced and many come from known mines in Brazil, Afghanistan, East Africa, Sri Lanka and elsewhere.
We also love pearls at Just Gems, and offer a matching service to make up earrings, bracelets, pendants or necklaces that will enhance your own pearl jewellery. We restring pearls in our workshop and can replace or repair damaged clasps. Please note that we only mount natural gemstones and restring real pearls (cultured or natural) and gemstones. We do not work with simulants.
See Opening Times and Directions
From our customers…
"

Mrs B writes…

I lost my engagement ring. I had often walked past 'Just Gems' in Cults, Aberdeen but following the loss, I decided to have a look in the shop window to see if there was any ring on show similar to mine. Although the shop was officially closed, Helen welcomed me into the shop to discuss what I required.
It was immediately apparent that Helen was an expert and knew precisely what I was looking for. She showed me stones which would have been good replacements but she thought she could do better if I could wait. Following a trip to Burma, Helen phoned to say that she had sourced stones which she thought would suit me. I was not disappointed. We discussed the design of the new ring and she was able to show me a computer simulation of what the final ring might look like.
I was thrilled with the ring when it arrived after a few weeks. It is almost identical to the ring I lost. I could have gone to high street jewellers and bought a ring similar to the one I lost but I was pleased that I went to Helen Plumb at Just Gems. There I got excellent service from someone who obviously knew her business. The workmanship on the ring is first class and my ring has been admired by many.
It is a pity that Just Gems is moving south but what is Aberdeen's loss will be the Cotswolds gain. We wish her all the best for a successful business in Winchcombe.
"

Mrs F writes…

Thanks again for a great evening. The gemology talk was really interesting… if not nearly a little dangerous. My god I loved that opal ring!
Read More Testimonials