Our Latest News
Friday 26th October
We will be purchasing new stock for Christmas!
Read More
Upcoming Events
Wednesday 19th September ~ 11:35am
Helen Plumb will be giving a talk on Coloured Gemstones to Stow Civic Society at a lunch on Monday 11th November at 12.15pm. The talk will be held at Wick Hill House, Cheltenham GL54 1HY.
Please contact Rachel Surman on 07904 004501 for more information.
See further details
The Just Gems Shop
27 North Street, Winchcombe, Gloucestershire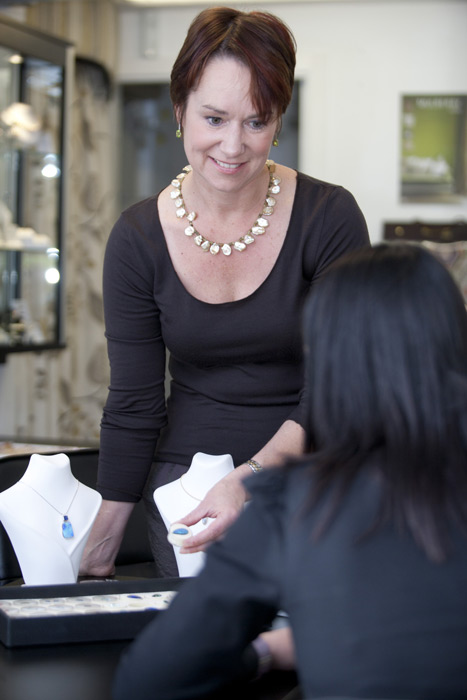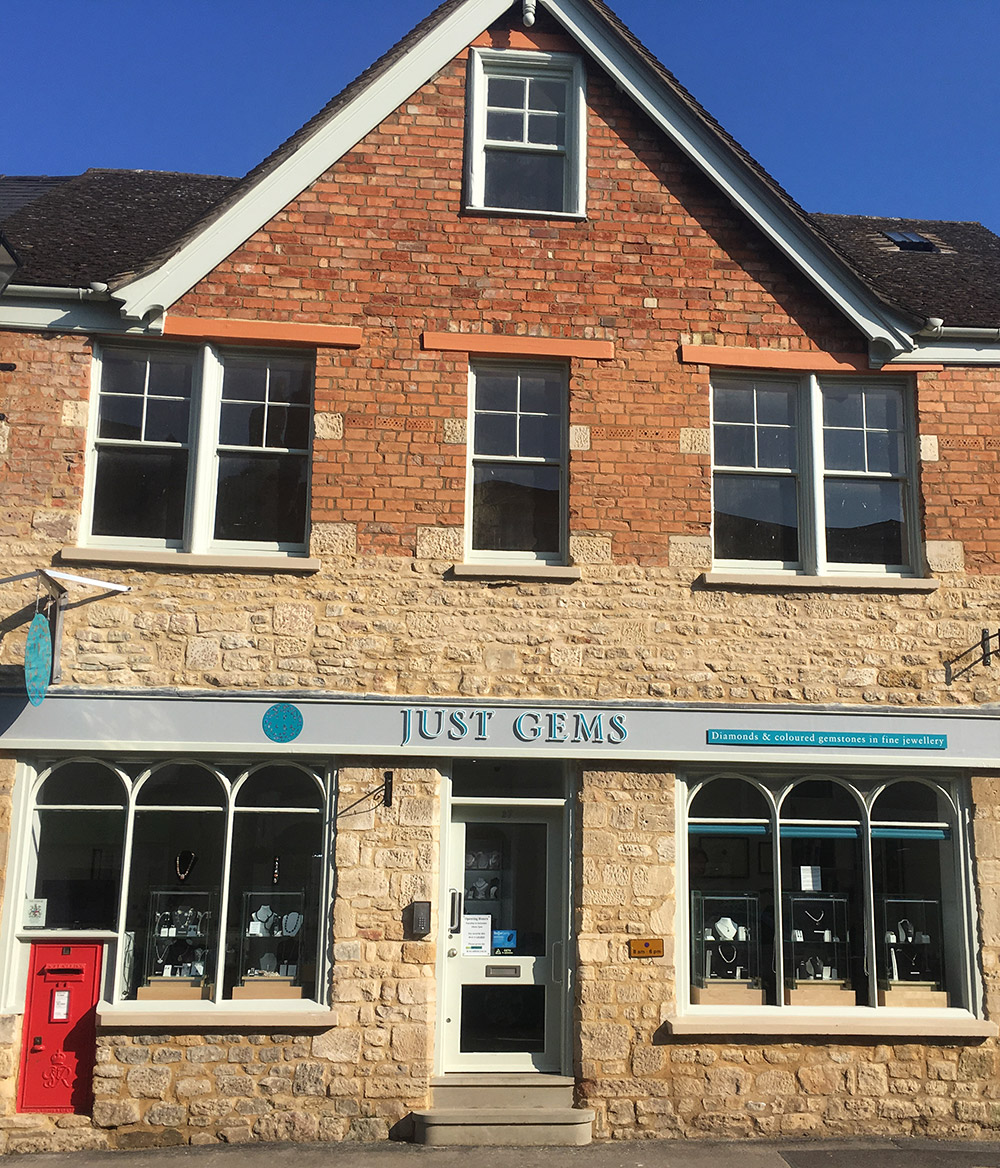 The shop has a wide selection of carefully sourced unmounted gems. If you would like to choose a loose gem in any size, shade or cut, we have a large number of suitable stones just waiting for you! Our gems are collected from personal contacts of Helen Plumb, relationships she has developed over more than twenty years of working with the international gemmological trade. Wherever possible, our stones are ethically sourced and many come from known mines in Brazil, Afghanistan, East Africa, Sri Lanka and elsewhere.
We also love pearls at Just Gems, and offer a matching service to make up earrings, bracelets, pendants or necklaces that will enhance your own pearl jewellery. We restring pearls in our workshop and can replace or repair damaged clasps. Please note that we only mount natural gemstones and restring real pearls (cultured or natural) and gemstones. We do not work with simulants.
See Opening Times and Directions
From our customers…
"

Mrs K writes…

Dear Helen
I have just returned home after a splendid weekend in Edinburgh celebrating my birthday with my son and his fiancée. On Saturday evening we dined at Prestonfield House. The candlelight was just the perfect medium to show off your superlative pendant which I absolutely love. It was presented to me whilst sharing a champagne toast before we went into dinner, so I had to wait until I could skip out to the powder room to admire it. Thank you so much. It really is quite stunning.
"

Miss K writes…

My partner and I commissioned an engagement ring from Helen Plumb (Just Gems), after viewing the stunning jewellery on her website. We live in Australia and were initially a little sceptical about making such an important purchase without meeting our jeweller or being able to view the piece in person. Right from our first email correspondence with Helen, we knew we were in good hands. Helen's knowledge of precious stones and absolute professionalism made our experience a very easy and enjoyable one. I especially liked that Helen showed genuine enthusiasm for this assignment. We were constantly kept informed of the progress of the ring and Helen was happy to answer any questions I had along the way. Shipping of the ring was also well organised and fast. We now have the ring and it is everything we'd hoped it would be. I would not hesitate to recommend Helen to anyone who is looking for a personalised, handcrafted piece of jewellery of the highest quality.
Read More Testimonials