Our Latest News
Tuesday 2nd February
We continue to be busy supporting our clients by all methods to create lovely bespoke jewellery for their loved ones. If you wish to discuss any aspects of jewellery, commissions, repairs, remodelling, purchasing of readymade goods, please give Helen a call on 07732 835704
Read More
Upcoming Events
There are no upcoming events currently on the calendar. You can subscribe to our newsletter if you'd like to be kept informed.
The Just Gems Shop
27 North Street, Winchcombe, Gloucestershire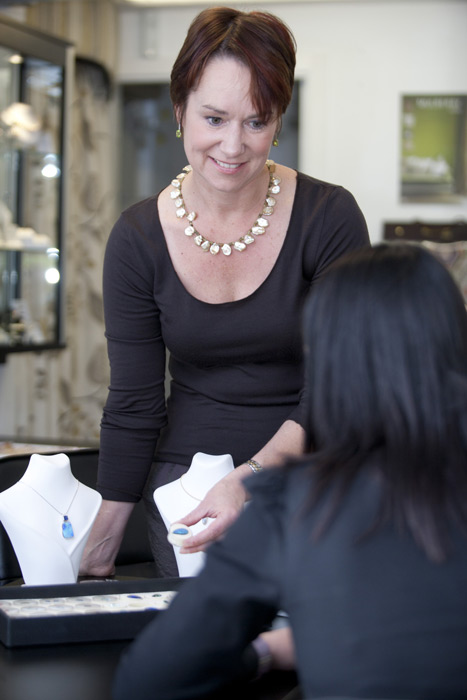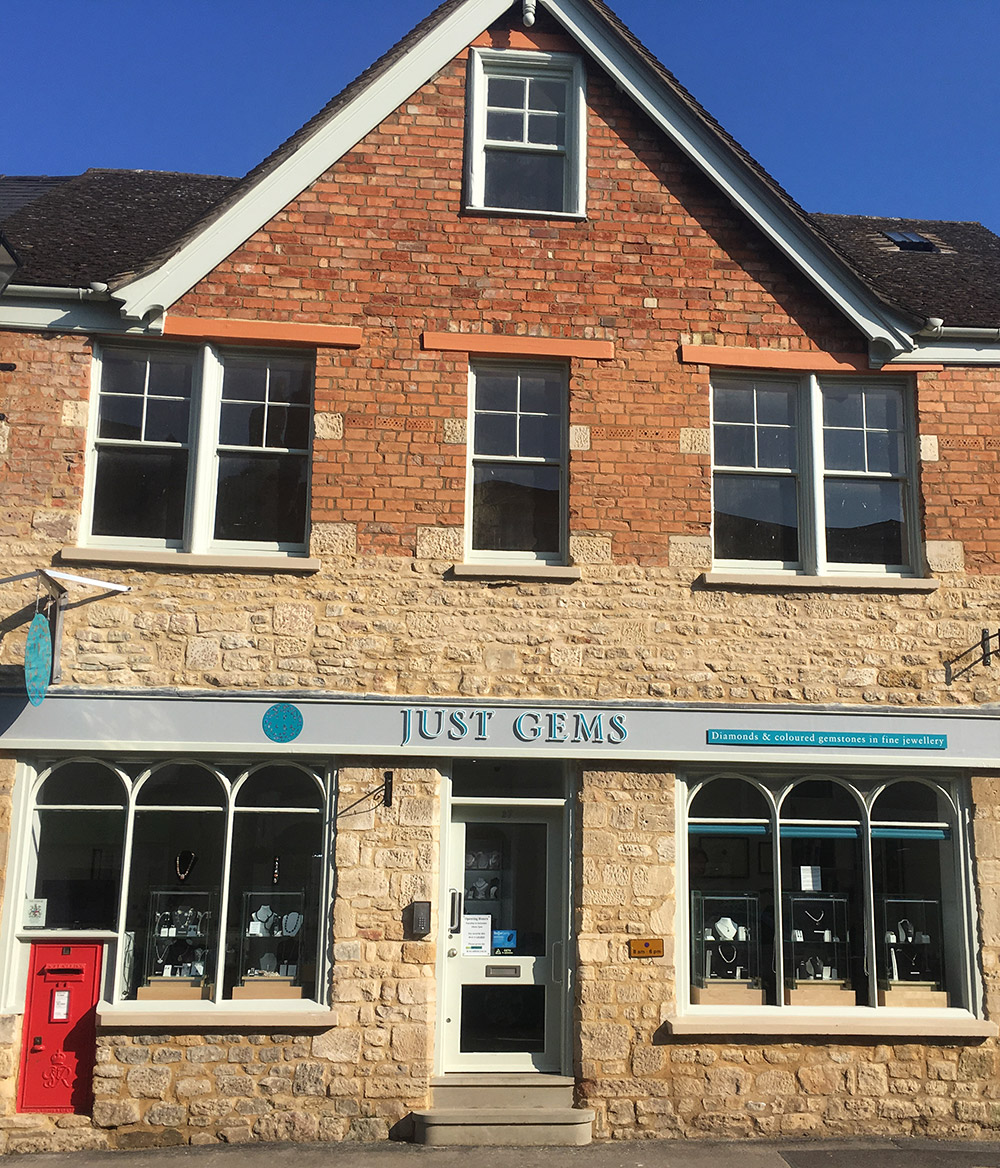 The shop has a wide selection of carefully sourced unmounted gems. If you would like to choose a loose gem in any size, shade or cut, we have a large number of suitable stones just waiting for you! Our gems are collected from personal contacts of Helen Plumb, relationships she has developed over more than twenty years of working with the international gemmological trade. Wherever possible, our stones are ethically sourced and many come from known mines in Brazil, Afghanistan, East Africa, Sri Lanka and elsewhere.
We also love pearls at Just Gems, and offer a matching service to make up earrings, bracelets, pendants or necklaces that will enhance your own pearl jewellery. We restring pearls in our workshop and can replace or repair damaged clasps. Please note that we only mount natural gemstones and restring real pearls (cultured or natural) and gemstones. We do not work with simulants.
See Opening Times and Directions
From our customers…
"

Mr R writes…

She said 'yes' - and thinks the ring is beautiful. Thank you for all the help!
"

Ms C writes…

I'm so happy I went to Just Gems and met Helen, I own a ring made just for me, I know so much about it, where the stone came from where it was cut where it was hallmarked. The effort Helen went to to find me the right stone was impressive and never at any moment did I feel pressured to buy, I enjoyed the journey from start to finish, from meeting and talking to Helen who is so knowledgeable about Gems, to choosing the stone and then to the day I picked it up. And now everyday feels special when I wear it, and I am someone who never thought she would be owning a bespoke ring and thanks to Helen I am now a very proud owner of a stunning Aquamarine and diamond ring. I would definitely recommend vising Just Gems before buying a readymade ring.
Read More Testimonials