Our Latest News
Thursday 13th August
We are open Tuesday to Saturday 10am-5pm and are often very busy. PLEASE book an appointmnet if you want to speak to Helen Plumb, our resident gemmologist, about specific gemstone enquiries, commissions, identifications or repairs.
Read More
Upcoming Events
Tuesday 24th November ~ 10:00am
Just Gems is hosting a special show of top German Designer Jewellery at our Winchcombe shop during the last week in November. the event will run 24th-28th November 10am to 5pm. German 18ct gold and gemset jewellery will be showcased. All pieces will be available for purchase. This is a unique opportunity to inspect and acquire spectacular jewellery made by cutting edge German technology. Under normal circumstances these pieces are only available to commission with a 3 to 4 month wait for delivery. After 1st January 2021 and the UK leaves the EU, GErman manufactured jewellery may be subject to an additional import tariff.
Please call ahead to book your appointment to view. For social distancing reasons we are limiting visitor numbers to 4 per timed 30 minute viewing slot.
See further details
The Just Gems Shop
27 North Street, Winchcombe, Gloucestershire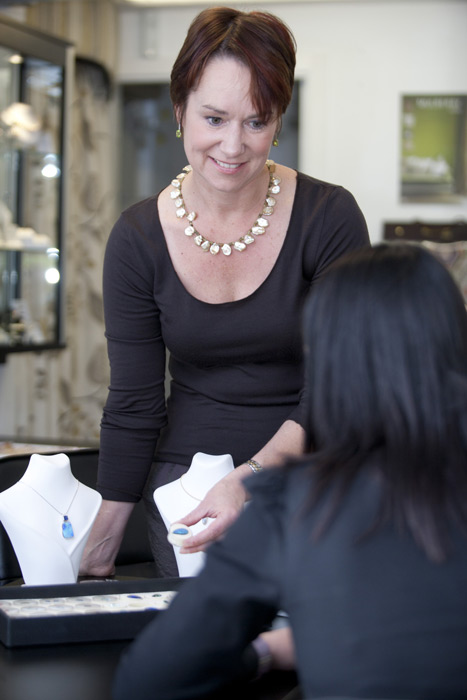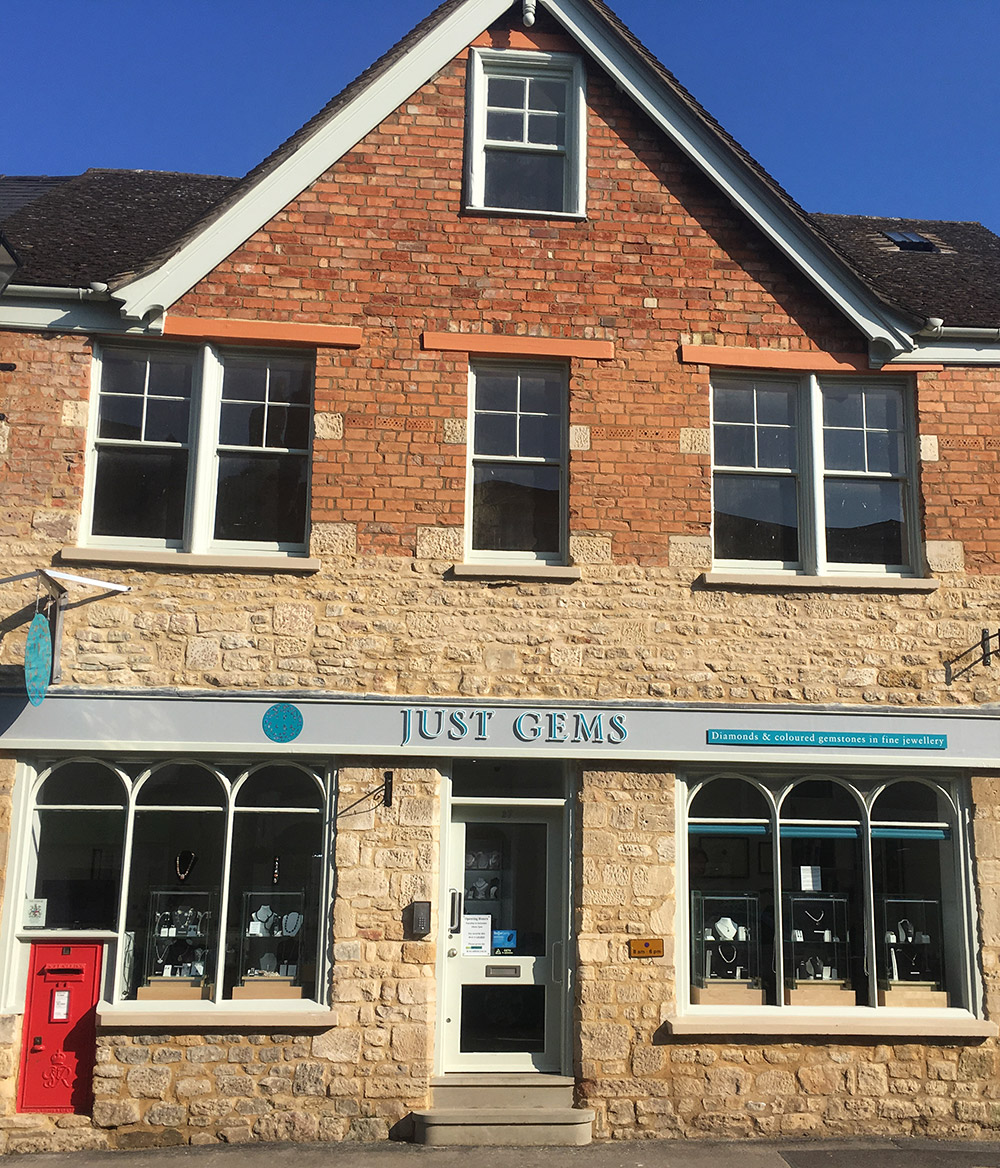 The shop has a wide selection of carefully sourced unmounted gems. If you would like to choose a loose gem in any size, shade or cut, we have a large number of suitable stones just waiting for you! Our gems are collected from personal contacts of Helen Plumb, relationships she has developed over more than twenty years of working with the international gemmological trade. Wherever possible, our stones are ethically sourced and many come from known mines in Brazil, Afghanistan, East Africa, Sri Lanka and elsewhere.
We also love pearls at Just Gems, and offer a matching service to make up earrings, bracelets, pendants or necklaces that will enhance your own pearl jewellery. We restring pearls in our workshop and can replace or repair damaged clasps. Please note that we only mount natural gemstones and restring real pearls (cultured or natural) and gemstones. We do not work with simulants.
See Opening Times and Directions
From our customers…
"

Mrs E writes…

The necklace is really beautiful, we are thrilled with it, so thank you very much indeed for making it for me. I love it, and it has been much admired.
Read More Testimonials