Our Latest News
Thursday 25th April
Come along to the Pittville Pump Rooms on Thursday 25th April for a lunch of fashion, luxury and gems, in the company of a select gathering of local designers, retails and wholesalers, who are all generously donating their time and lovely raffle prizes in this most deserving of causes. Tickets are £35 and are obtainable from www.cancerresearchuk.org/CheltenhamLunch or 01242 603183
Read More
Upcoming Events
Thursday 23rd May ~ 2:00pm
Helen Plumb will be giving a talk on Coloured Gemstones to the Chatterbox Lunch Club at 2pm on Thursday 23rd May 2019. The event will be held at The Pavilion, Hatherley Lane, Cheltenham. Please contact Sue Gyles (suegyles@msn.com) or 01242 243351 for more information.
See further details
The Just Gems Shop
27 North Street, Winchcombe, Gloucestershire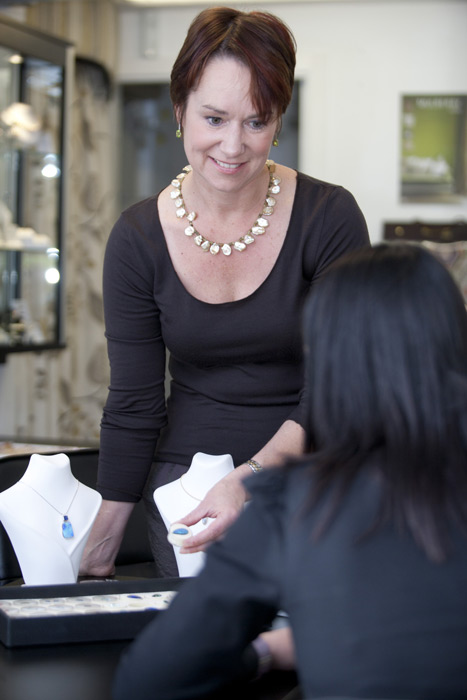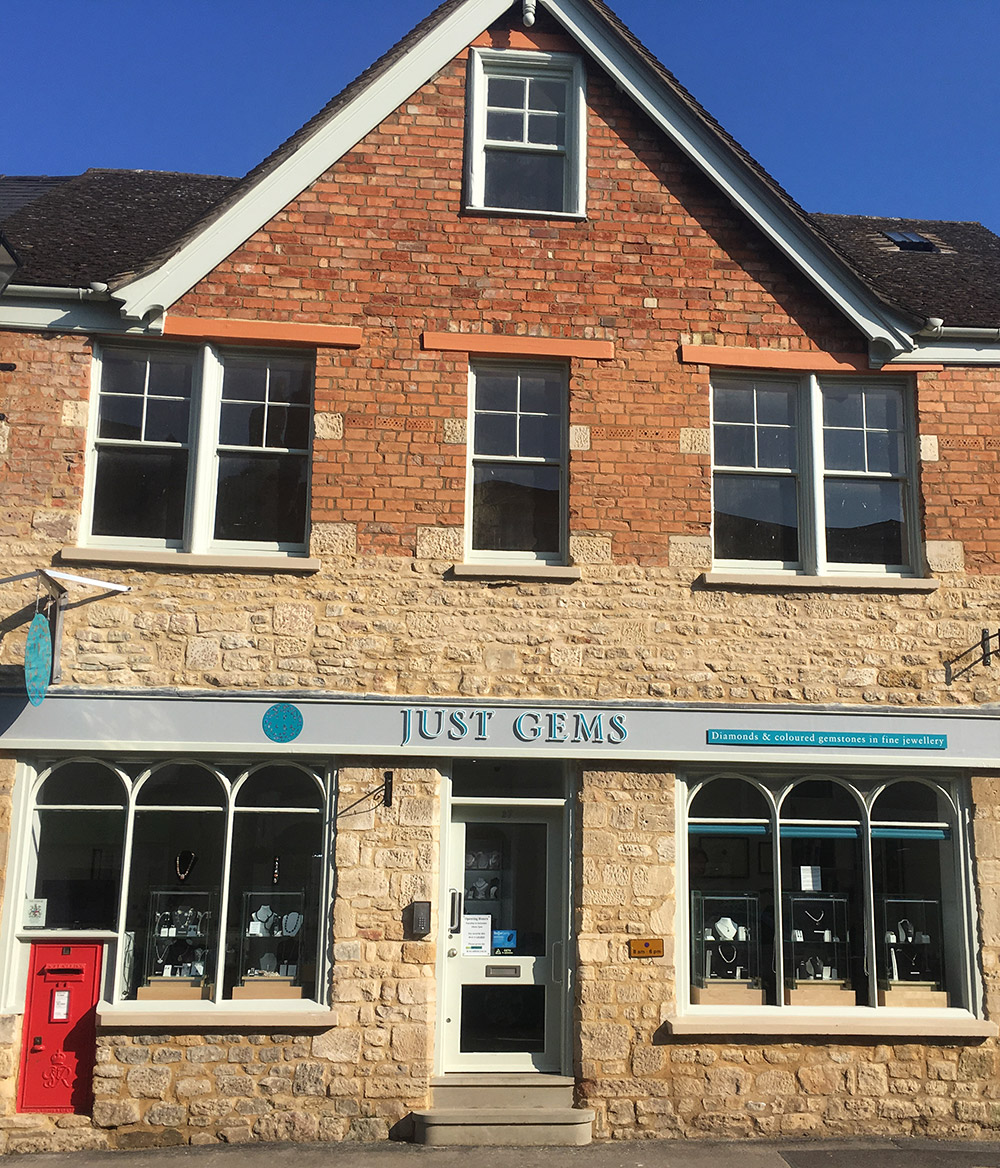 The shop has a wide selection of carefully sourced unmounted gems. If you would like to choose a loose gem in any size, shade or cut, we have a large number of suitable stones just waiting for you! Our gems are collected from personal contacts of Helen Plumb, relationships she has developed over more than twenty years of working with the international gemmological trade. Wherever possible, our stones are ethically sourced and many come from known mines in Brazil, Afghanistan, East Africa, Sri Lanka and elsewhere.
We also love pearls at Just Gems, and offer a matching service to make up earrings, bracelets, pendants or necklaces that will enhance your own pearl jewellery. We restring pearls in our workshop and can replace or repair damaged clasps. Please note that we only mount natural gemstones and restring real pearls (cultured or natural) and gemstones. We do not work with simulants.
See Opening Times and Directions
From our customers…
"

Mrs A writes…

I am delighted with the ring. It is just gorgeous and I am delighted to be wearing something so glamorous - a rare treat for a new Mum!
"

Mrs M writes…

I just wanted to let you know how delighted we are with the cufflinks. They are so beautifully made and exactly what I was looking for. It was our son's birthday yesterday and he was blown away by them, he had no idea what he was unwrapping and couldn't believe his eyes when he saw them.
Read More Testimonials