Our Latest News
Friday 31st December
We are closed on New Years Eve and New Years Day. We reopen on Tuesday 3rd January at 10am. We wish all our customers a very peaceful and happy 2022.
Read More
Upcoming Events
Thursday 4th November ~ 10:00am
If you are planning making a trip to the Winchcombe shop to see Helen, please call 07732 835704 to make an appointment. Helen has a large number of speaking engagements, plus she frequently travels to purchase stock and meet clients. If you wish to discuss a commission, remodelling work or gemstone identification, you need to speak to Helen and in order for you to receive the expert help you need, it is recommended that you have an appointment ahead of your journey to the shop.
See further details
The Just Gems Shop
27 North Street, Winchcombe, Gloucestershire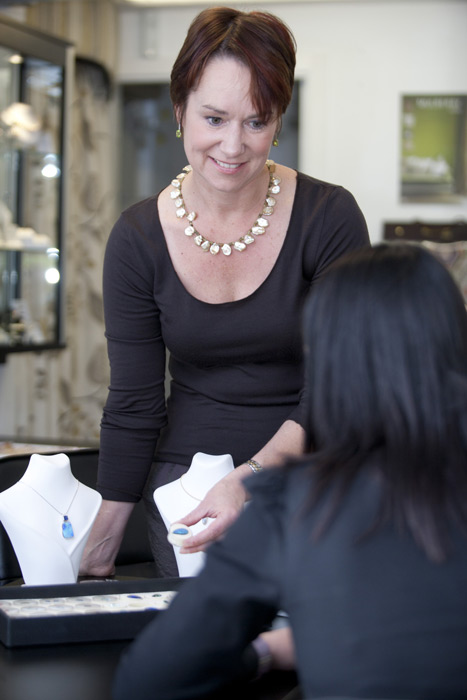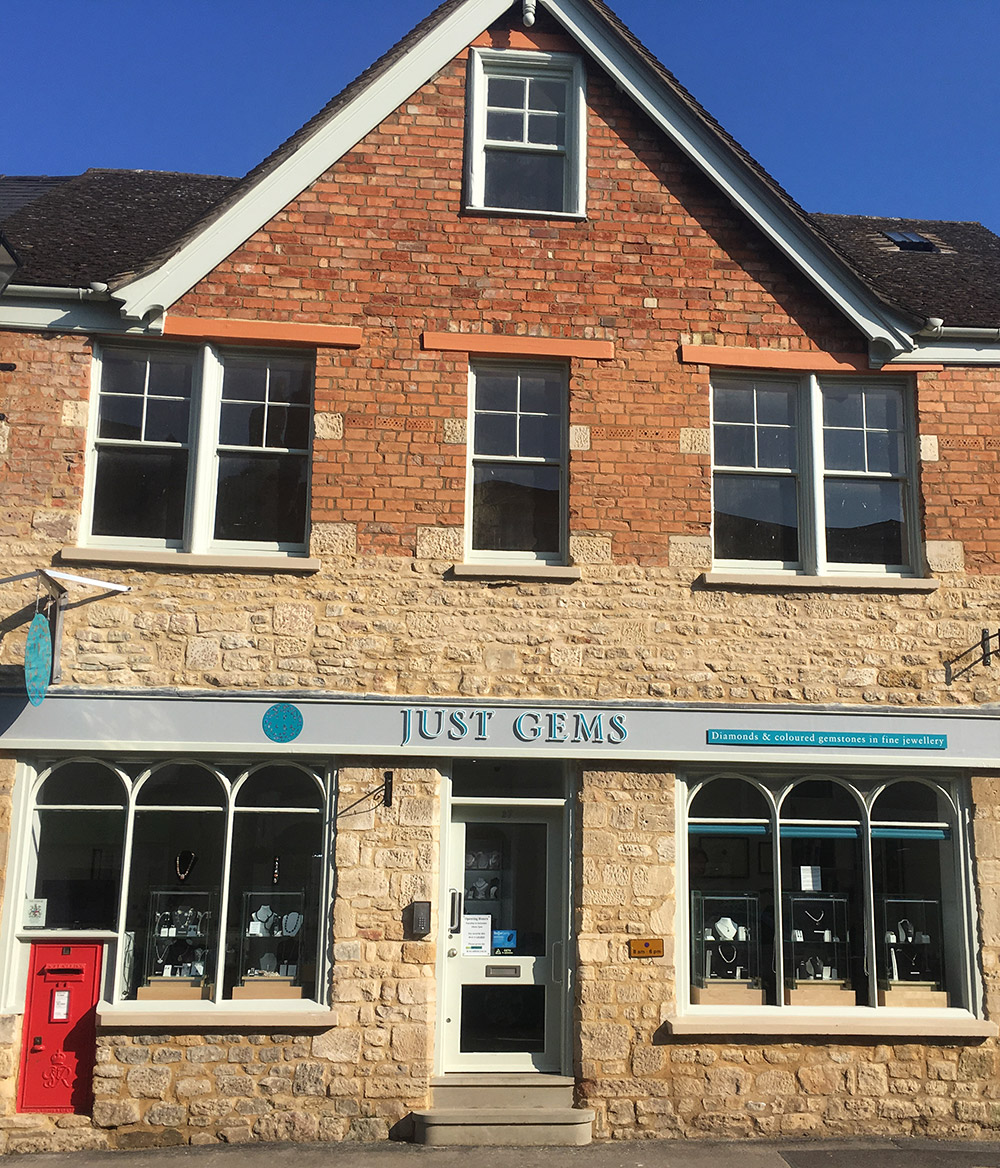 The shop has a wide selection of carefully sourced unmounted gems. If you would like to choose a loose gem in any size, shade or cut, we have a large number of suitable stones just waiting for you! Our gems are collected from personal contacts of Helen Plumb, relationships she has developed over more than twenty years of working with the international gemmological trade. Wherever possible, our stones are ethically sourced and many come from known mines in Brazil, Afghanistan, East Africa, Sri Lanka and elsewhere.
We also love pearls at Just Gems, and offer a matching service to make up earrings, bracelets, pendants or necklaces that will enhance your own pearl jewellery. We restring pearls in our workshop and can replace or repair damaged clasps. Please note that we only mount natural gemstones and restring real pearls (cultured or natural) and gemstones. We do not work with simulants.
See Opening Times and Directions
From our customers…
"

Mrs M writes…

Just thought I would congratulate you on your wonderful talk tonight. Everyone I spoke to enjoyed it and I thought there was a real "buzz" in the atmosphere when you finished… everyone chatting about something you drew their attention to. Fabulous, a real triumph!!
"

Mrs T writes…

When two of my friends (who don't know each other, but do know that I love beautiful jewellery and gemstones) both recommended that I visit gemmologist Helen Plumb at her shop Just Gems in the Cotswolds town of Winchcombe, I was intrigued…

And what a treat was in store! Helen is an amazing lady, hugely knowledgeable and totally passionate about precious and semi-precious stones and how to use them to create items of jewellery that are individual and different, yet eminently wearable.

My first brief visit turned into a regular outing (there is always something new to see) and I am now the proud owner of a number of pieces which I just love, and which draw admiring glances whenever I wear them. And during lockdown, I have kept myself consoled by browsing the treasures on the Just Gems website.

When it's possible to visit in person again, Winchcombe is a very pleasant town well worth a day out with some interesting local attractions to enjoy - if you can drag yourself away from Helen and her gems, that is!
Read More Testimonials