Our Latest News
Tuesday 24th July
It is now exactly a year since I came to Winchcombe to supervise the transformation of the old Post Office into trading premises for my business, Just Gems.
Read More
Upcoming Events
Friday 29th June ~ 10:30am
Helen Plumb will be giving a talk on Coloured Gemstones to the Evesham and Area Ladies' Probus Club at 10.30am on Friday 29th June. The event will be held at The Friends' Meeting Hose, Cowl Street, Evesham. Please contact andra Tranter (sandratranter@yahoo.co.uk) or 01386 832532 for more information.
See further details
The Just Gems Shop
27 North Street, Winchcombe, Gloucestershire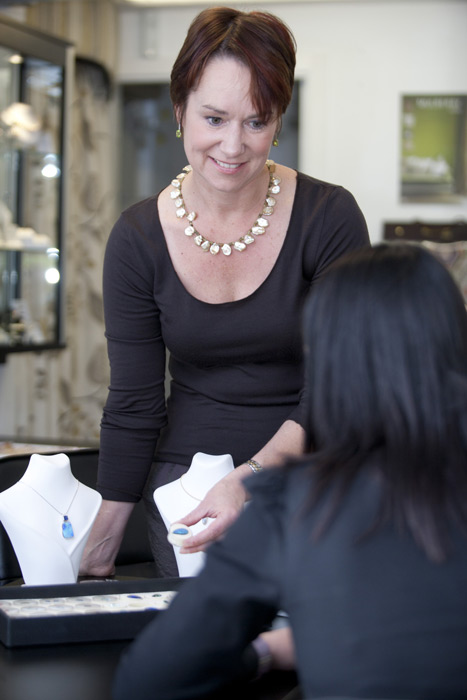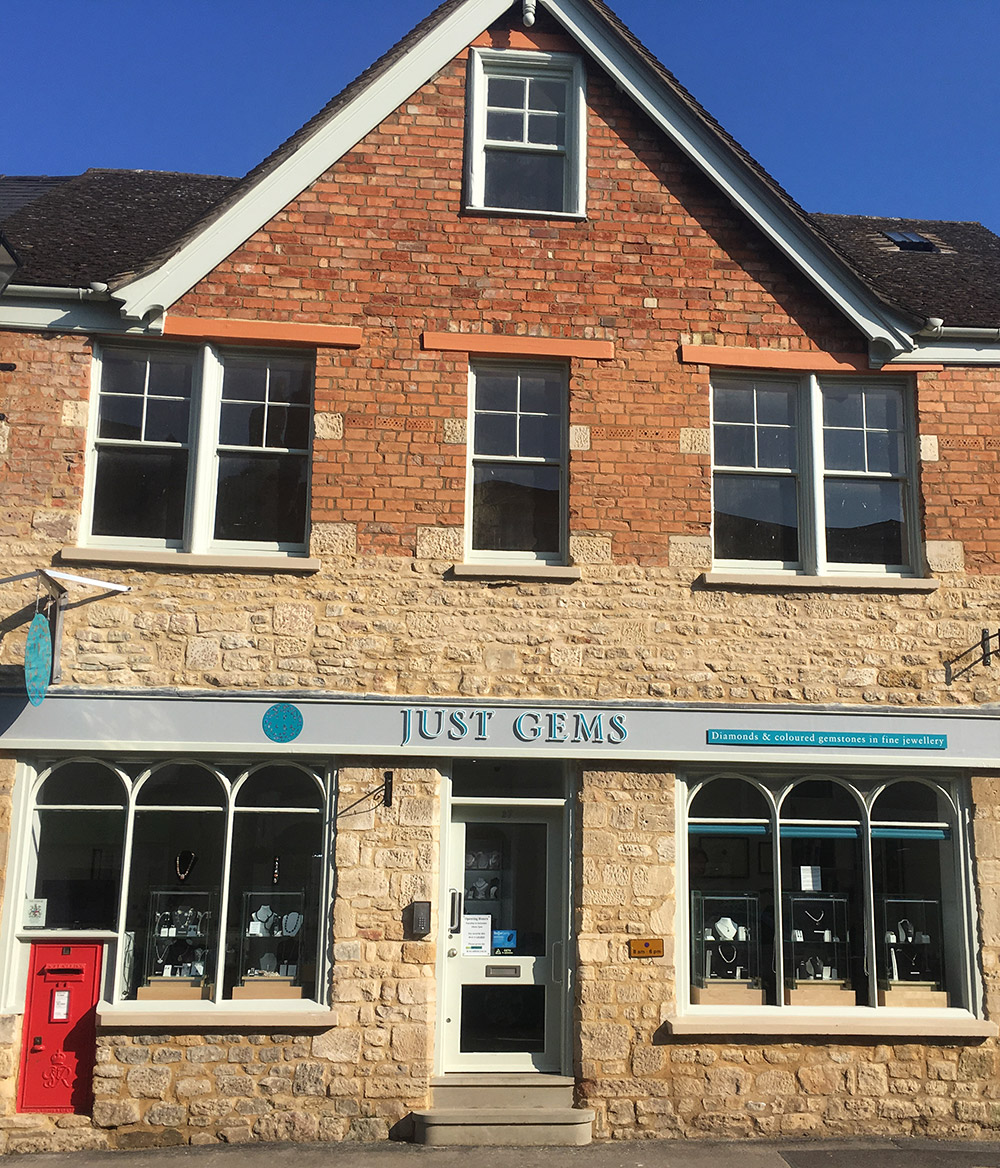 The shop has a wide selection of carefully sourced unmounted gems. If you would like to choose a loose gem in any size, shade or cut, we have a large number of suitable stones just waiting for you! Our gems are collected from personal contacts of Helen Plumb, relationships she has developed over more than twenty years of working with the international gemmological trade. Wherever possible, our stones are ethically sourced and many come from known mines in Brazil, Afghanistan, East Africa, Sri Lanka and elsewhere.
We also love pearls at Just Gems, and offer a matching service to make up earrings, bracelets, pendants or necklaces that will enhance your own pearl jewellery. We restring pearls in our workshop and can replace or repair damaged clasps. Please note that we only mount natural gemstones and restring real pearls (cultured or natural) and gemstones. We do not work with simulants.
See Opening Times and Directions
From our customers…
"

Miss M writes…

I have the ring and I LOVE IT! It is exactly what I hoped it would be and more. I am very happy.
"

Mr H writes…

As part of a Ruby Wedding present gift to my wife, I wanted something that was very special and made specifically for the occasion. Eventually, I commissioned a pair of watermelon tourmaline earrings mounted on platinum from 'Just Gems'. From discussing the design to arranging hallmarking, Helen could not have been more helpful - we are at opposite ends of the country, but with phone conversations, many of them out of work hours, to photographs emailed back and forth the project could not have been made more simple. My wife is thrilled with the result - I cannot recommend 'Just Gems' more highly.
Read More Testimonials